Mypicboard - Frequently Asked Questions (FAQ)
'Mypicboard' the original New England Multiple Picture Frame Board.
Mypicboard is an elegant way to display and share multiple pictures.
Ordering:
Do you have Mypicboards in stock?
Yes, but inventory varies. Mypicboards are made in batches and each batch will have various face colors depending on materials and orders in hand.
Shipping:
How are shipping costs calculated?
Currently we are using the USPS to ship anywhere in the continental US.
Quality Materials Commitment Pledge
Quality
Mypicboards are handcrafted with materials harvested from our perfect planet; nevertheless, we as craftsmen are not perfect. We humbly accept this and strive to get as close to perfection as our hearts, hands, and materials allow. Please look at the small imperfections as the little details that make each Mypicboard unique and your own.
Materials
Mypicboards are made from fine quality and safe materials. Each Mypicboard is built to last and provide you years of open arrangement multiple picture displays.
Commitment
Regardless, if your Mypicboard fails to hold your photos and other similar memorabilia securely, we will work with you to provide an acceptable solution.
Contact Us
Please do not hesitate to contact us with any challenge with your Mypicboard. Big issue or small challenge we want to know what's going on and how to make your and your clients' Mypicboard experience everything it can be and maybe more.
Mypicboard – Materials
Board and Back Rails:
Most of the larger Mypicboard faces (Z/ and Y/ series) are fine-grade veneers 1/42" thick and cut from large paper-backed veneer sheets.
Select larger Mypicboard faces that are solid 1/16" veneers that are hand-picked from the milled veneer stacks. Each 'Select' Mypicboard face is chosen for its unique beauty and the rare evenly matched grain veneer sets.
The Mypicboard middle layer is called 'Cross Band' because the grain direction is opposite the face and back layer.
The backs are custom-milled 'Core' sheets at 1/16" thick with the exposed side finish sanded.
The back rails are milled from Poplar and Ash to hold the Any-Side-Up-Hanger and give a curve a bit of shape support.
Line and Hardware:
Translucent line: 60-lb. deep sea fishing line
Line and Hanger: Aluminum Sleeves
Line tension springs: Zinc plated spring steel
Any-Side-Up-Hanger: 90-lb. 7-strand twisted deep sea rigging wire
Finish and Adhesive:
Early Z/Series Mypicboards are Clear and finished with Arm R Seal – Satin Finish. Later Z/Series Mypicboards are finished with a Satin Lacquer

Glue: Better Bond Cold Press Adhesive (non-toxic)
Specifications:
Mypicboard B/ Series Dimensions: 14 ¼ "x 17 ¾ "x 1" (approximately) and weighs just less than half a pound. The shipping weight of less than a pound.
Mypicboard Y/ Series Dimensions: 14 .25 "x 17.75 "x 1" (approximately) and weighs about one pound. The shipping weight is about 2.25 pounds.
Mypicboard Z/ Series Dimensions: 14 .25 "x 17.75 "x 1.25" (approximately) and weighs about 1.5 – 1.75 pounds. The shipping weight is about 2.25 pounds.
Packaging: The Mypicboard Y/ and Z/ Series ship in a snug clear plastic bag (doubles as a protective dust cover) and protective cardboard box
Packaging: Individual Mypicboard B/ Series ships in a USPS mailer envelope. Mypicboard B/series multi-packs are shipped in protective cardboard box
How to use:
Review the images and captions below to see the basic technique for adding multiple pictures to your Mypicboard.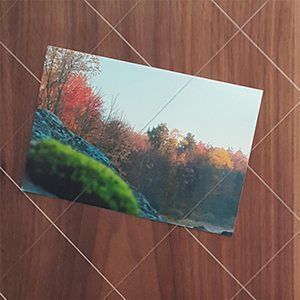 Slide pictures under the top layer of line.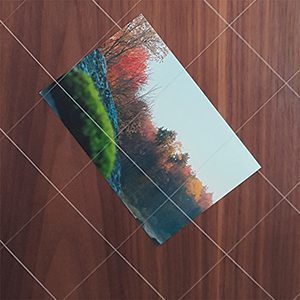 Rotate and slide under inner layer of line
(as works best).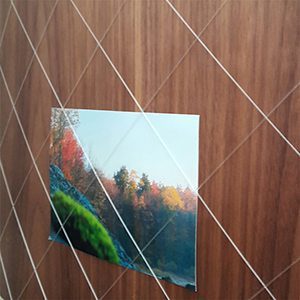 Move to desired position.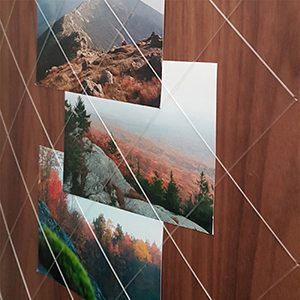 Add and arrange pictures
as many or as few as you like.
Please help us to know what questions and additional information you want
[et_social_follow icon_style="slide" icon_shape="rounded" icons_location="top" col_number="auto" outer_color="dark" network_names="true"]